Details:
★★★★★
Polly Battery DP-9 13S 48V22.4AH 13S7P 18650 Li-ion Battery Pack for Ebike
SPECIFICATION:
1-Normal voltage:48V
2-Capacity:22.4AH
3-Cells in series:13S7P, total cells:91 pcs China brand cells 18650-3.2AH 3C
4.Battery case dimension:368*113*90mm
5-Continuous discharge:20A /30A
6-Peak discharge current:50A/80A
7-Charge port:2.1DC
8-Overvoltage Protection:54.6V
9-Undervoltage Protection:35.6V
10-BMS including.
11-Power Switch

12-LiFeCycle:1200cycles
13-N.W.: about 4.5KG
14- 20A BMS can fit the 250W,350W,500W motor, 30A BMS can fit the 750W,1000W motor.
15-Capacity, voltage can be customized,if there is any demand, please contact us.
For bulk orders, please contact us get bulk prices.

Email: topbikekit@hotmail.com
Skype: TBK Chen (topbikekit@hotmail.com)
This product was added to our catalog on Saturday 18 April, 2020.
Customers who bought this product also purchased...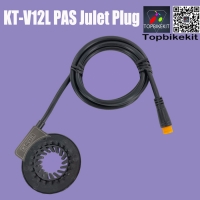 ★★★★★ KT-V12L PAS With Julet 3Pins Waterproof Connector If work with KT display,...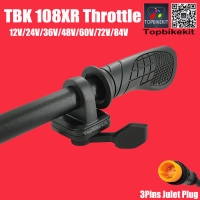 ★★★★★ Wuxing 108X Thumb Throttle With Julet 3Pins Waterproof Connector For Ebike...