Details:
★★★★★
Smart Bluetooth BMS 80A/100A 10-15S with Bluetooth Android APP
Features:
● Dimension:138*103*15mm
● Same port of the charge and discharge
● Balance cable included.
● Suitable for Android 4.3
●Supports Android device only with bluetooth version 4.0 or higher
Bluethooth APP can change parameter:
Overvoltage,Overvoltage release,Undervoltage,Undervoltage release,Discharge over current,Cycle capacity,Norminal capacityly,Charging duration, Open balance, Balance mode,Balance turn-on,Balancing precision, Hardware over current,Hardware short circuit.
★★★★★ Contact us NOW!
Email: topbikekit@hotmail.com
Skype: TBK Chen (topbikekit@hotmail.com)
★★★★★ DOWN LOAD
This product was added to our catalog on Tuesday 14 November, 2017.
Customers who bought this product also purchased...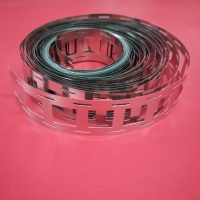 ★★★★★ 1m 0.15*27MM Ni plate nickel strip tape for 18650 Li-Ion battery spot welding ...