Details:
★★★★★
T-06S 24V/36V250W Torque Simulation Sine Wave Brushless Controller for Ebike
1--Rate Voltage:24V/36V
2--Rated Current:7A
3--Maximum Current:15±1A
4--Low Voltage Protection:DC20/30±0.5V
5--Speed Set:1-4.2V
6--Brake input: Low-level
7--Suitable for 250-350W Sensor motor
Email: topbikekit@hotmail.com
Skype: TBK Chen (topbikekit@hotmail.com)
This product was added to our catalog on Sunday 22 October, 2017.
Customers who bought this product also purchased...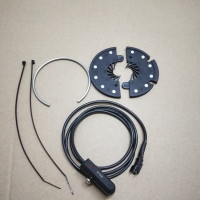 ★★★★★ KT-D12L Dual Hall Sensor Signals Easy Installation With 3pins Waterproof connector 1.Offers...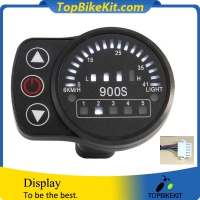 ★★★★★ KT-LED900S Display Meter 24V/36V/48V for Electric Bicycle 1. ON/OFF...