Details:
★★★★★
King Meter Speed Sensor for E-Bike
1-Length:2M
2-3pins cables, Red:+5V;Blue:Signal;Yellow:GND
3-Connector:SM-3A
KM118 speed sensor is an external sensor to detect e-bike speed. Built-in Hall IC can be fixed beside the front fork or rear fork.
The magnetic head is fixed on the spoke. When the wheels are running, when the magnetic head passes the speed
sensor, the speed sensors will sense the magnet and send an electronic pulse signals to the controller, thus the controller can calculate the running time and the speed.
The signal is measured by non-contact. The hall IC is sealed in the housing by glue. It is assured to use.
Email: topbikekit@hotmail.com
Skype: TBK Chen (topbikekit@hotmail.com)
This product was added to our catalog on Tuesday 16 May, 2017.
Customers who bought this product also purchased...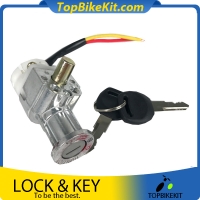 ★★★★★ Aluminium Alloy Battery Case T5 Lock & Key Good quality and eays installation...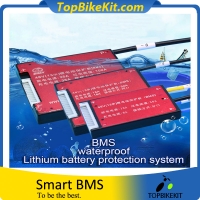 ★★★★★ 10S 15A-60A Lithium Battery Waterproof BMS with Balance for Electric Bike ...