Details:
★★★★★
14S Polly battery case/ SM01/ XP-01 case BMS 20-40A Li-ion BMS
1--Balance cable included.
2--With Power on/off switch
3--Can fit the all of our polly case,XP-01 case,SM01 case.
4--Without Balance
5--Discharge current:20A
6--Max Charge current:5A
7--Dimension:67*35*8mm
8--Separate Port of charge and discharge

Email: topbikekit@hotmail.com
Skype: TBK Chen (topbikekit@hotmail.com)
This product was added to our catalog on Friday 22 May, 2020.
Customers who bought this product also purchased...
★★★★★ 10S/13S Polly battery case BMS 20-40A Li-ion BMS 1--Balance cable...
★★★★★ T-LCD10H E-Bike LCD Meter Display for electric bike Black 1:KT LCD10H...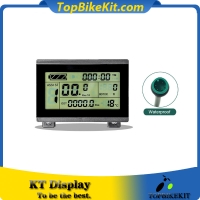 ★★★★★ T-LCD3 24V/36V/48V LCD Meter Display with waterproof connector 1. Dimension:...